Click Play For Story Time
Preface-The Ship and the Jungle
The Inspiration Of the Story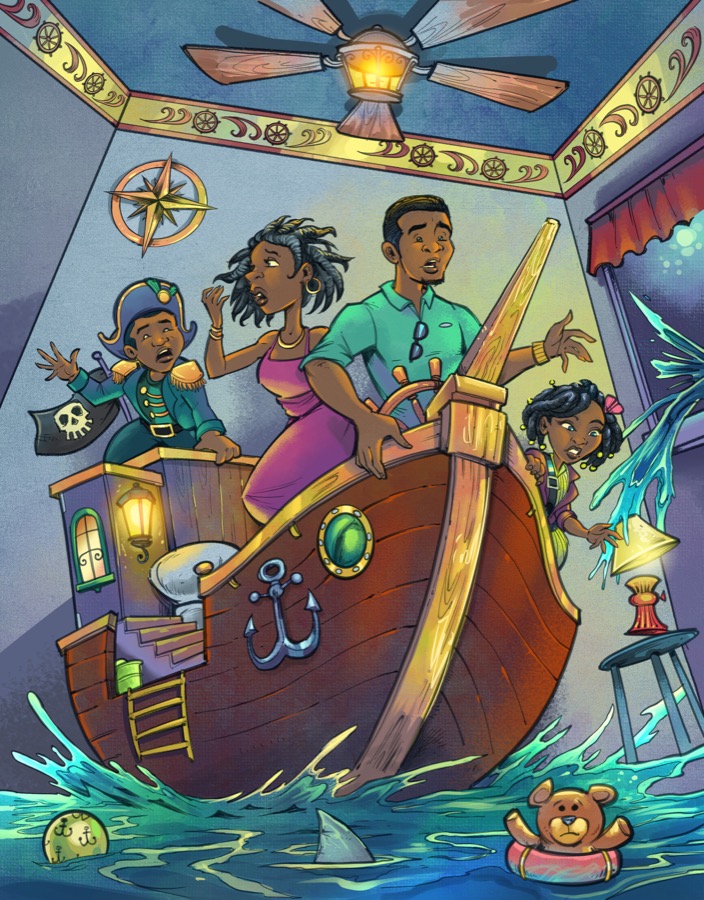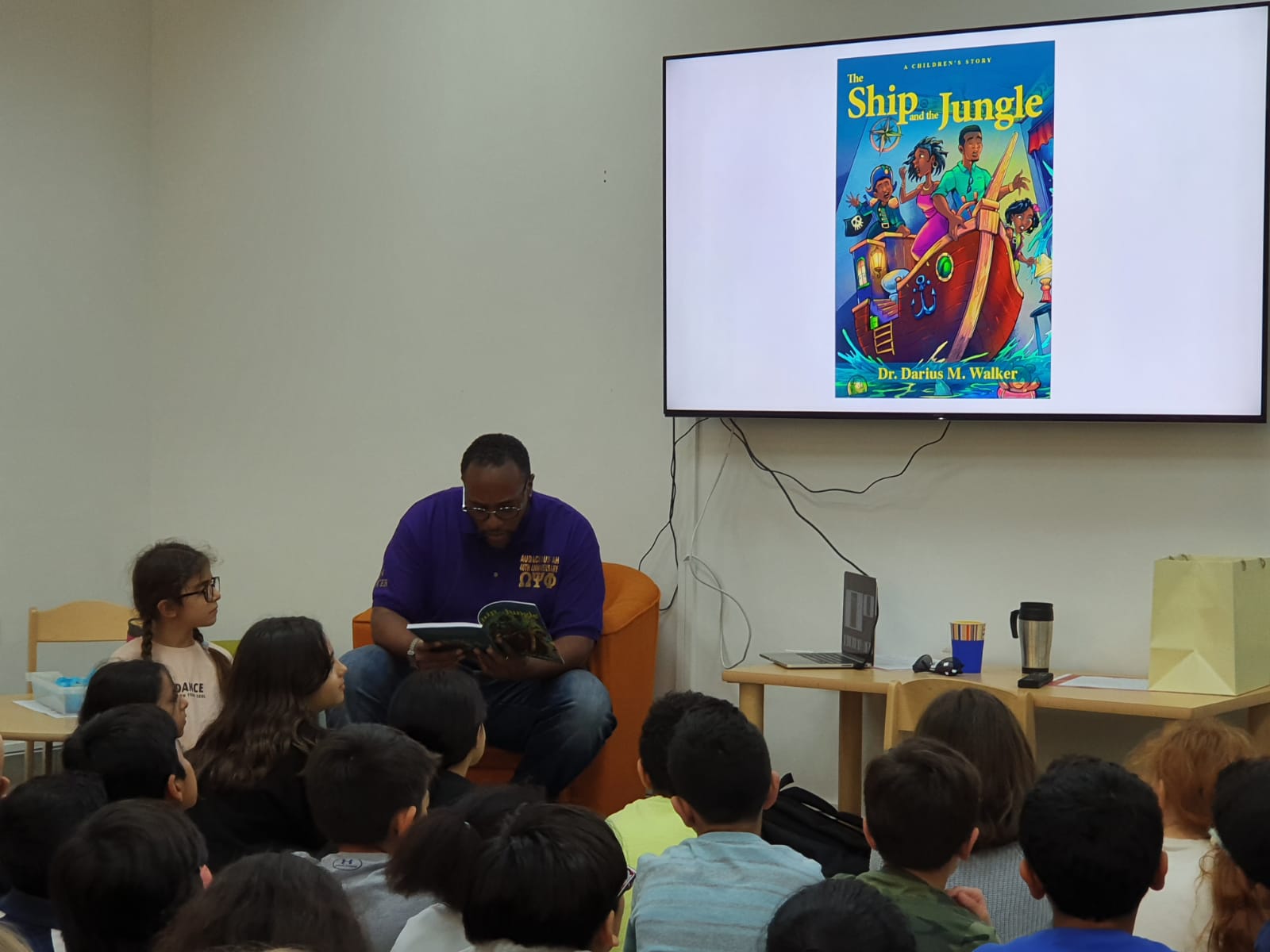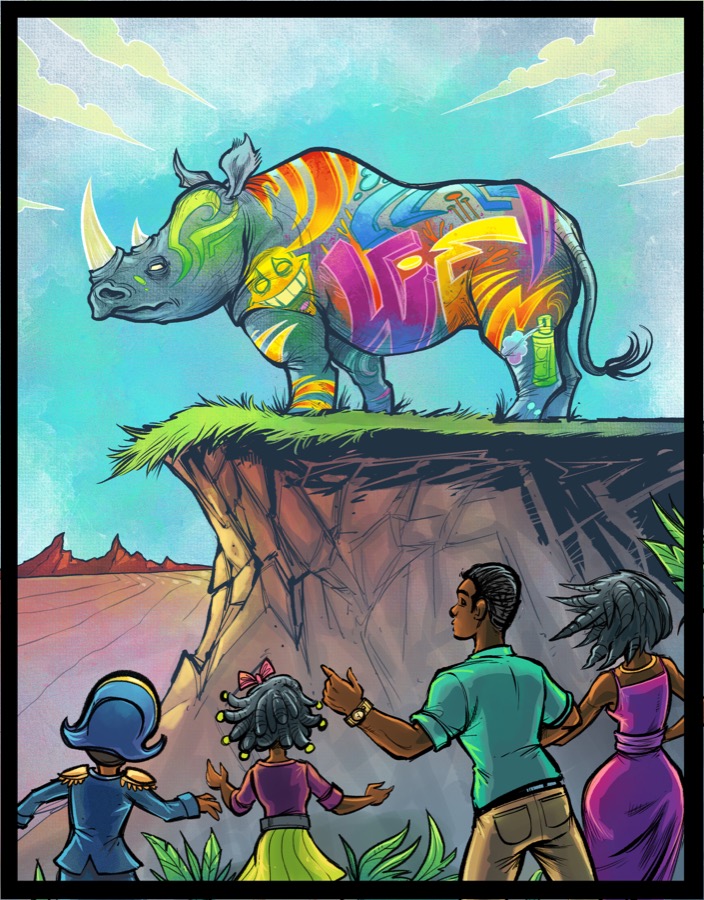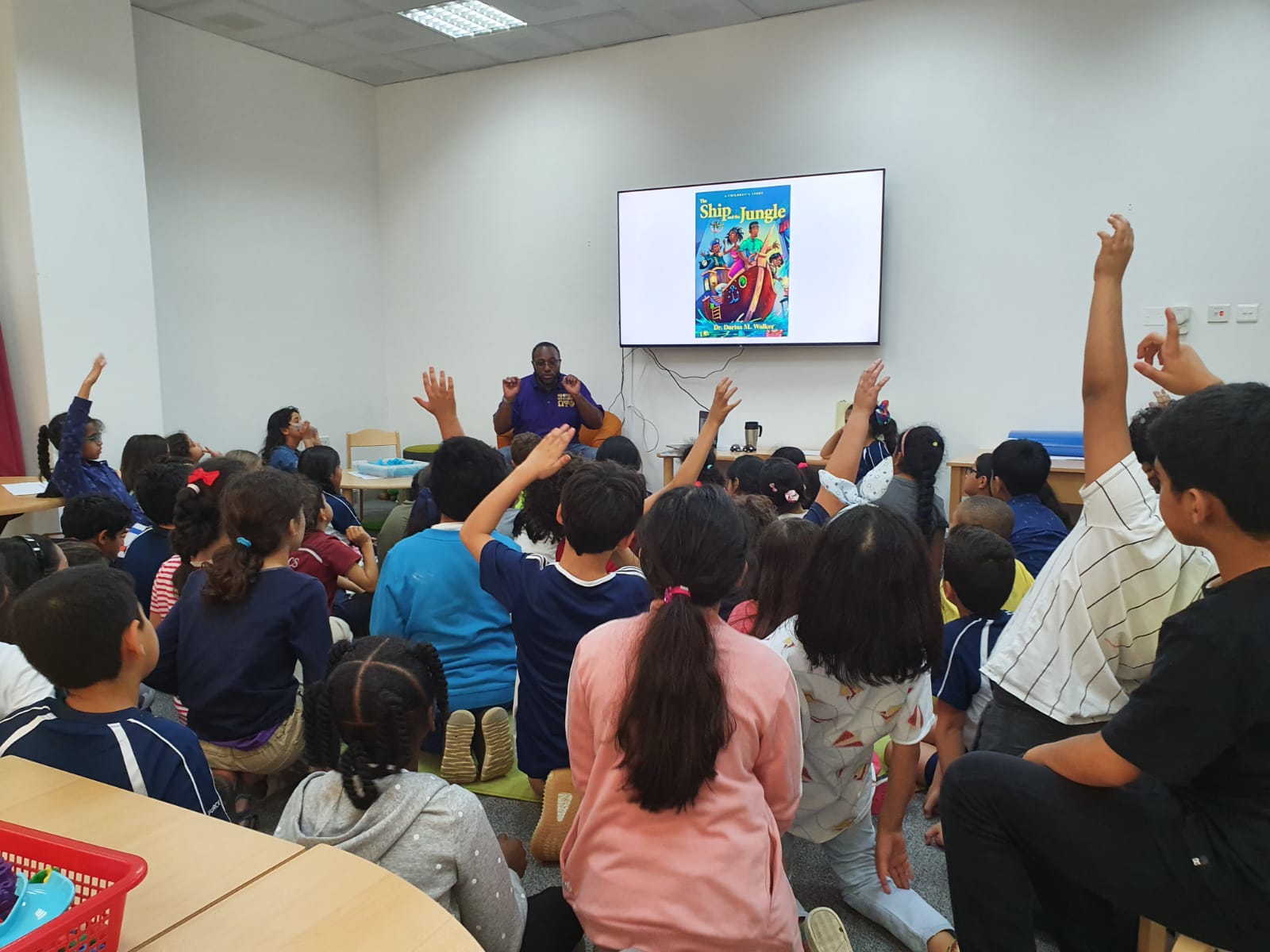 Writing this book was a mission to "See it Through!" Although I am a professionally trained scientist, I have a life-long relationship and love for creativity.  Whether it be through the art of poetry, rap, or story-telling, I've longed to transition one of my creative ideas into a tangible project. Finally, I've reached my goal and proudly present to you, The Ship and the Jungle.   
The Ship and the Jungle is a story that takes a family of four on an on unimaginable, adventurous journey to a strange place.  Throughout their journey, the family is met with all sorts of challenges that require them to band together, persevere, and display courageousness in order to return home. The main characters are based on my two biggest inspirations for writing this book, my son and daughter.  In fact, I use their given names, Toussaint and Kherrington, for the lead roles.  
Most nights my wife, Amy, and I take turns putting the kids to bed. Kherrington and Toussaint almost always want to hear a story as they nod-off for the night. Often, we'll select a book to read but sometimes daddy is too tired to read; nevertheless, a story is still wanted.  So, I'll dim the lights and begin conjuring up a story from my imagination until they fall asleep. In an unrelated conversation with a professional coach/mentor, Dr. Kathryn Burkgren, she suggested that I audio record and dictate ideas or memoirs. This gave me the idea to record some of the bedtime stories I created for my children and out of one of these stories, The Ship and the Jungle was born.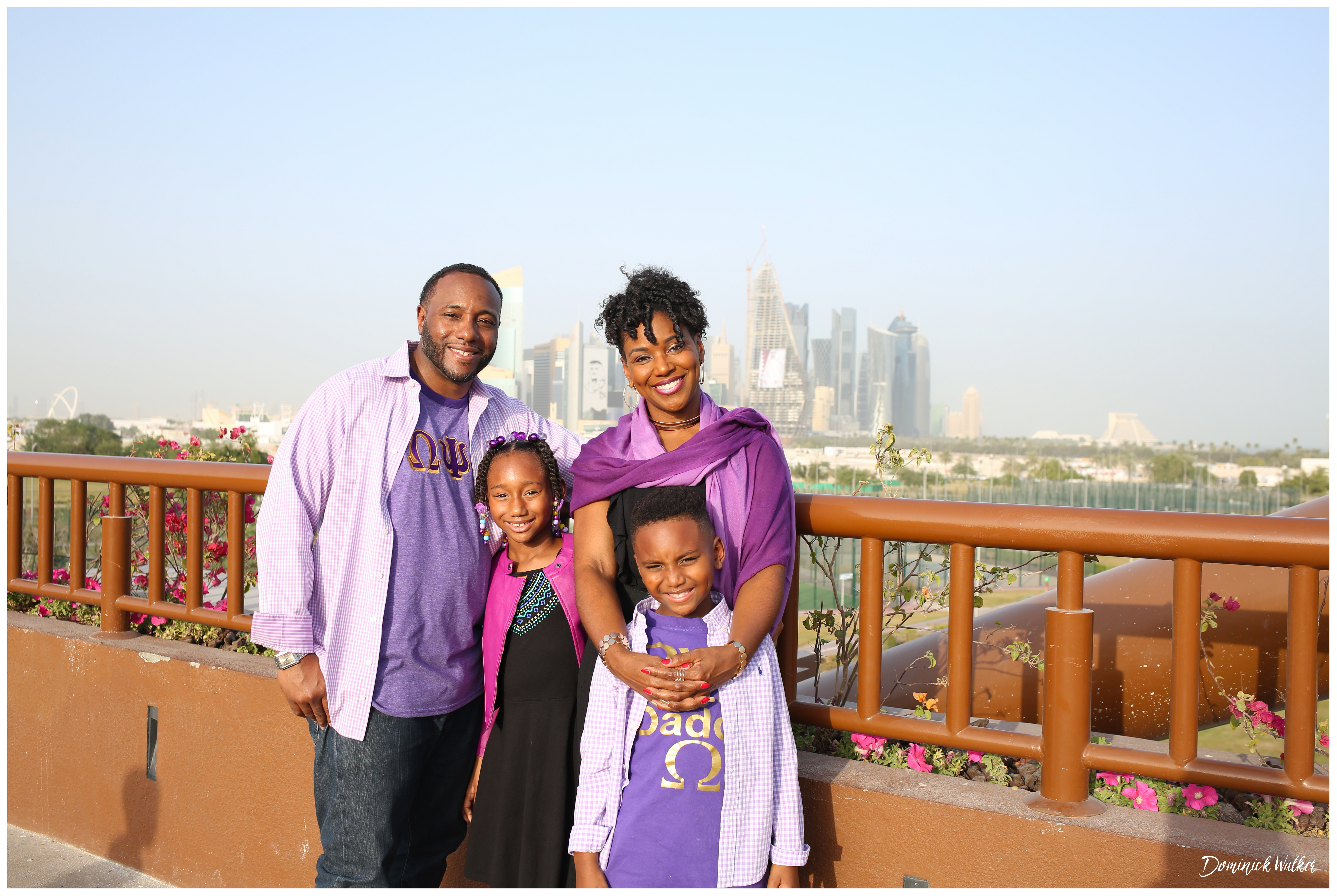 The first night, I thought of a topic or theme that the kids liked and pirate ships and adventures came to mind.  From there, I "freestyled" my story-telling, adding to the adventurous journey of Captain Toussaint and his crew. Each night while telling the story, I conducted an audio recording until the chapter was complete.   The following evening I'd ask Kherrington and Toussaint if they remembered where we left off and/or I'd listen to the final minutes of my previous recording in order to build on the story from there. Ultimately, I reached a point where I felt the story was finished. This resulted in 14 recordings which are now the 14 chapters of The Ship and the Jungle!
I'd like to thank my editor, Ms. Alicia Ingram, advisor, Mr. Omar Tyree, and illustrator, Mr. Brian Allen of Flyland Designs for helping to bring my vision to life.  My most sincere, love and gratitude to my beautiful wife, Dr. Amy S. Walker, for her hands-on contributions and moral support of this project.
I hope you find the book entertaining!