ABOUT THE ADVENTURE
A family purchases a furniture set that takes them to a mystical island. In order to return home,they must fulfill a challenging mission while developing new found friendships along the way.
"Darius really made what was once a bedtime story told to his children, come to life! The Ship and the Jungle combines family, fun and fantasy – and the colorful illustrations takes us on a visual journey led by Captain Toussaint. This story highlights important lessons of team-work, determination, and fearlessness which translate from the field to the classroom and beyond!"
"The imagination is what allows us to see what others can't see, dream what others can't dream, go where others can't go, and become special. That's why it's so important that we support artists with imagination that give our children an experience that makes the impossible, possible while strengthening their outlook on life. What they could do? Who they could become? With The Ship & The Jungle, Dr. Darius M. Walker has given us a vessel for our children to imagine a special journey, a family adventure, an innocent opportunity to use their creative minds that will help them to grow into successful movers and shakers of tomorrow."
"The Ship & The Jungle is an instant family classic that will be shared for generations to come! Dr. Walker takes readers on a family voyage sailing through the waves of commitment and perseverance in a tale we can all relate to!"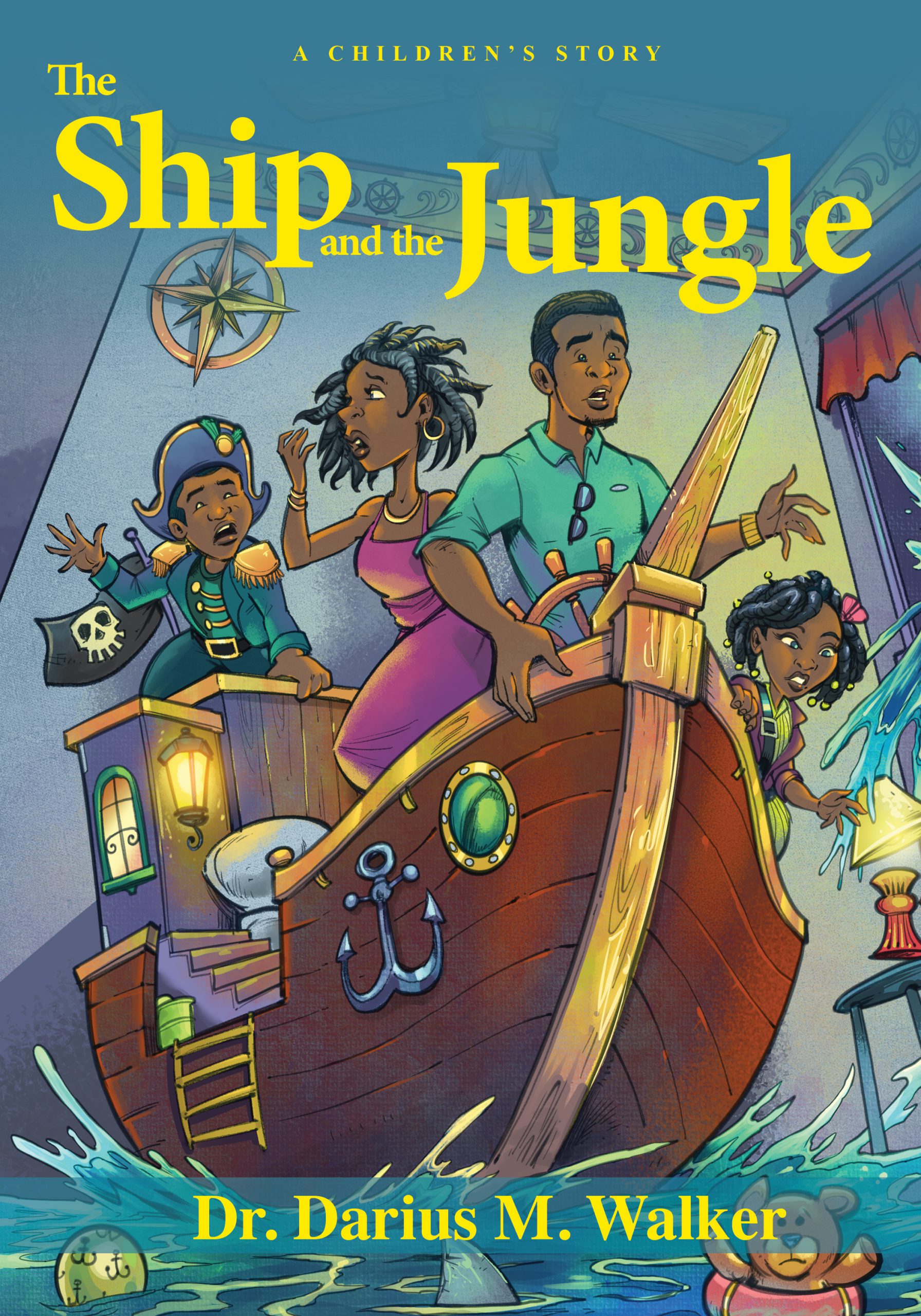 5 Reasons Your Child Should Read Graphic Novels
1.  Reading graphic novels develops empathy by helping children and teens relate to people who are different from them.
2.  Graphic novels allow students to read above their independent reading level so they can engage with more challenging text.
3.  Graphic novels level the academic playing field.
4. Graphic novels get children and teens excited about reading!

5. Reading graphic novels builds comprehension and critical thinking skills