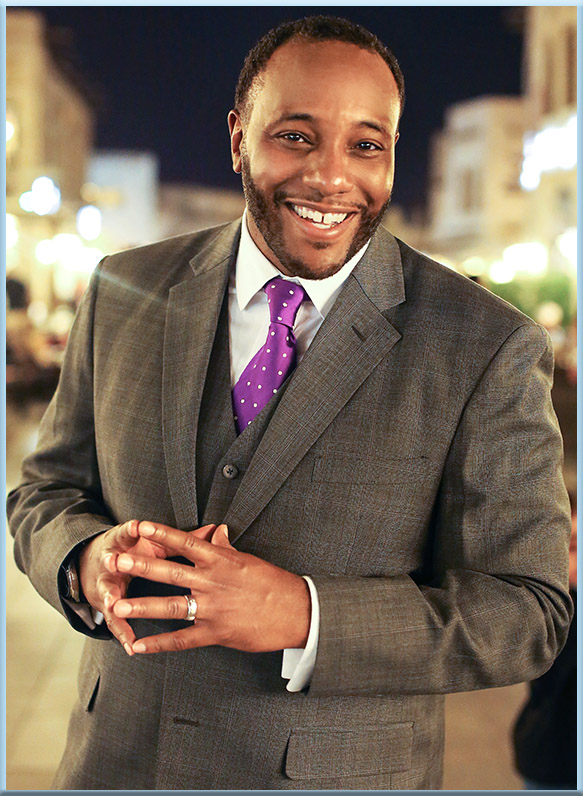 Dr. Darius M. Walker
Dr. Darius M. Walker is a dedicated husband and loving father of two wonderful children. Professionally trained in scientific writing through his Doctoral studies in Biophysics and Genetics, Darius displays the ability to draft difficult concepts. Dr. Walker has enhanced his writing skills through his research administration and technology innovation career track. He combines his technical writing expertise with his artistic side, demonstrated through originally composed poetry and hip-hop lyrics displayed at various open-mic venues as a young adult. Drawing on the art of freestyling and storytelling, along with his love for family Dr. Walker develops stories to excite the minds of children. Ornamenting colorful vocabulary with nuanced technical and historical information, Darius enables children to have fun while expanding their capacity to learn.
Growing up in Harrisburg, PA followed by stints in Atlanta, GA, Denver, CO,
Gaithersburg, MD and now the Middle East (Doha, Qatar) has given Dr. Walker the unique ability to speak universally to people of varying backgrounds through his writing. His time as a substitute teacher and counselor for at-risk youth also contributes to his ability to connect with children and adolescents on an array of subject matters. As a proud member of Omega Psi Phi, Fraternity Inc., Dr. Walker incorporates the principles and culture of perseverance and uplift within his writing to help shape determination and teamwork among young minds.